Hypnotherapist & Psychotherapist in Harley Street London
Most people seek tools or coping mechanisms when they come to see me, nearly everyone believes that they cannot be freed of their symptoms and want to learn how to live with their problems, what I have to offer you is a method that can cure you which is proven to work.
The range of therapies available to you means we can explore exactly what is right for you; there isn't a "one size fits all" with me. Being proficient in Psychotherapy, CBT, Hypnotherapy both suggestion and analytical, NLP (Neuro Liguistic Programming), SymbioDynamicsTM, Time Line TherapyTM, Mindfulness and many other specialist areas, I can offer whatever is best for you.
My practice is ideally located situated for easy access from anywhere in London, and the Home Counties.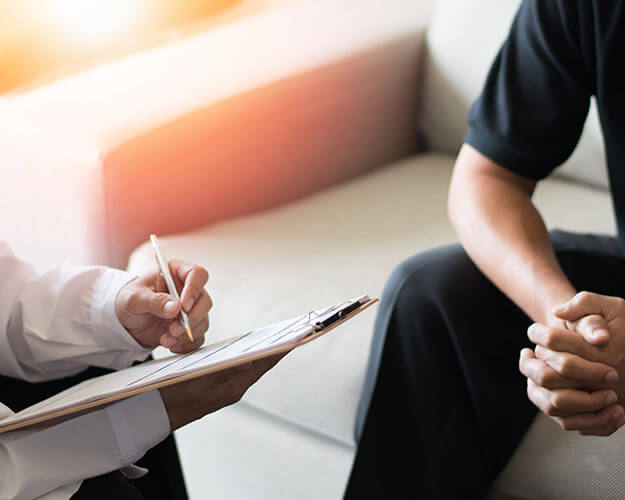 I'm a full time GP partner working in general practice for over 15 years. I can honestly say that Neil is a transformative resource. He has great compassion and ability to empathise with everyone. Every patient I send to him report back saying that he has changed their lives and they are so grateful to have therapy with him.
He is always professional in his conduct and provides a safe and confidential environment. He works with his colleagues effectively and is someone I trust implicitly.
I continue to enjoy working with him and have learned such a lot from him. Neil is a wonderful therapist and I can't recommend him highly enough.
I wanted to drop you a quick note to say thank you again for all your help and support and to share some good news. About 2 years ago now I met a lovely chap called X, I finally managed to break off the destructive relationship I was in at the time of talking to you and then only a few weeks later my life started to change. We are getting married in March, have 2 lovely dogs and a live in a beautiful village near X. I couldn't be happier. I'm still working in marketing but am studying counselling and hypnotherapy part time which is great. I hope 2018 brings you lots of happiness, what you do really does help to change lives and I hope that one day I can do the same for someone else. Warm regards.
Not sure where to start with defining such an incredible, astounding art of work, help, guidance, learning and experience of true psychology. Having gone to see Neil, a true Healer, for a period of my life is a time I will never forget and I am strongly and truly confident that from what I have learnt, analysed and solved will set me up for up-coming experiences, influences and situations for the rest of my life. Overwhelmed by the things I have learnt, I can only feel to admit it is almost the closest meaning as to why humans are the way they are and why they behave they way in which we do. Never have I thought such a service existed. And I can proudly say my life has changed for the better. Will always, always recommend Neil's work to a family, friend and or stranger and it's definitely a service of which you'll be glad you discovered. Thank you.
I am feeling really well at the moment I feel completely at peace with myself for the first time in years I've stopped the feelings of guilt and responsibility and am learning to let go of the worrying. This is due to having you to listen to my woes and your voice of reason. You have helped me so much and considering I didn't like the idea of counselling, you have also changed my views on that too. I'm going to be fine and therefore feel I don't need to come to any more sessions. That's not to say I won't need some in the future. But I just wanted to say thank you. Btw T is really well at the moment too.
Dear Neil I am writing to say a big thank you for all your help with my mental preparation this year, it has made a huge difference. It was great to see you at the Dirt Bike Show. When we got back home X and I went to the Annual Dinner to pick up our respective Championship Trophies. As you know I have had to refocus my goals since breaking my legs and have been concentrating on my school work and managed to pass the entrance exam for X College. (one of the top 5 fee schools in the British Isles) I can't thank you enough I could never have done this without your help.
know I put a long post up on here once I had finished my sessions but I Would like to thank Neil Drew, for all help he gave me and our eldest. 2 years ago I was recommended to go to see Neil with our son who had lost a close friend and he helped him deal with that, I then went on to see him to help me clear my head. Neil also helped our daughter not worry about exams. I have been able to move on in my life so much easier and life is so much better now. Amazing how you think you have managed things all your life, but really you have just pushed it to one side and carried on, not ideal. I have recommended People to Neil for so many things, and I will continue too. Everyone should see someone like Neil a few times in there life. 🙂